Mattress Ventilation
DRY-Mat® - Mattress Ventilation Underlay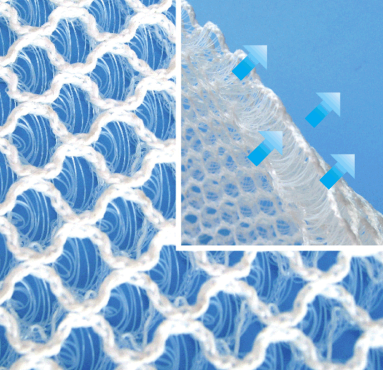 Creates the Ventilation Gap Under Mattresses Required by the Maritime Labour Convention (MLC)
The Simplest Solution - takes less than 5 minutes per bunk
Stops Condensation Build Up - significantly reducing bacterial & fungal growth under mattresses
DRY-Mat will increase the life of your mattresses
DRY-Mat can be washed at up to 60° - the temperature that kills bed bugs
DRY-Mat will last many years and does not degrade or fray in normal use
Any Sizes Available!

Standard Stock Sizes
Code
80cm x 200cm
DM20080
90cm x 200cm
DM20090
100cm x 200cm
DM200100
Other Sizes available on request
DRY-Mat can be supplied as individual rolls or bulk packed.
Quick & Easy to Fit!

Simply take the mattress off the bed base, lie the DRY-Mat on the
wooden boards so that it covers the full area and replace the mattress.

There is no need to fix it down!

The measurements do not need to be precise as DRY-Mat will adapt
to fit.

Any significant shaped corners, bulkheads or angled sides can
simply be cut with good scissors if needed.

The edges do not need finishing and do not fray.

DRY-Mat will last many years, increasing the life of the mattress and
the health of the crew!