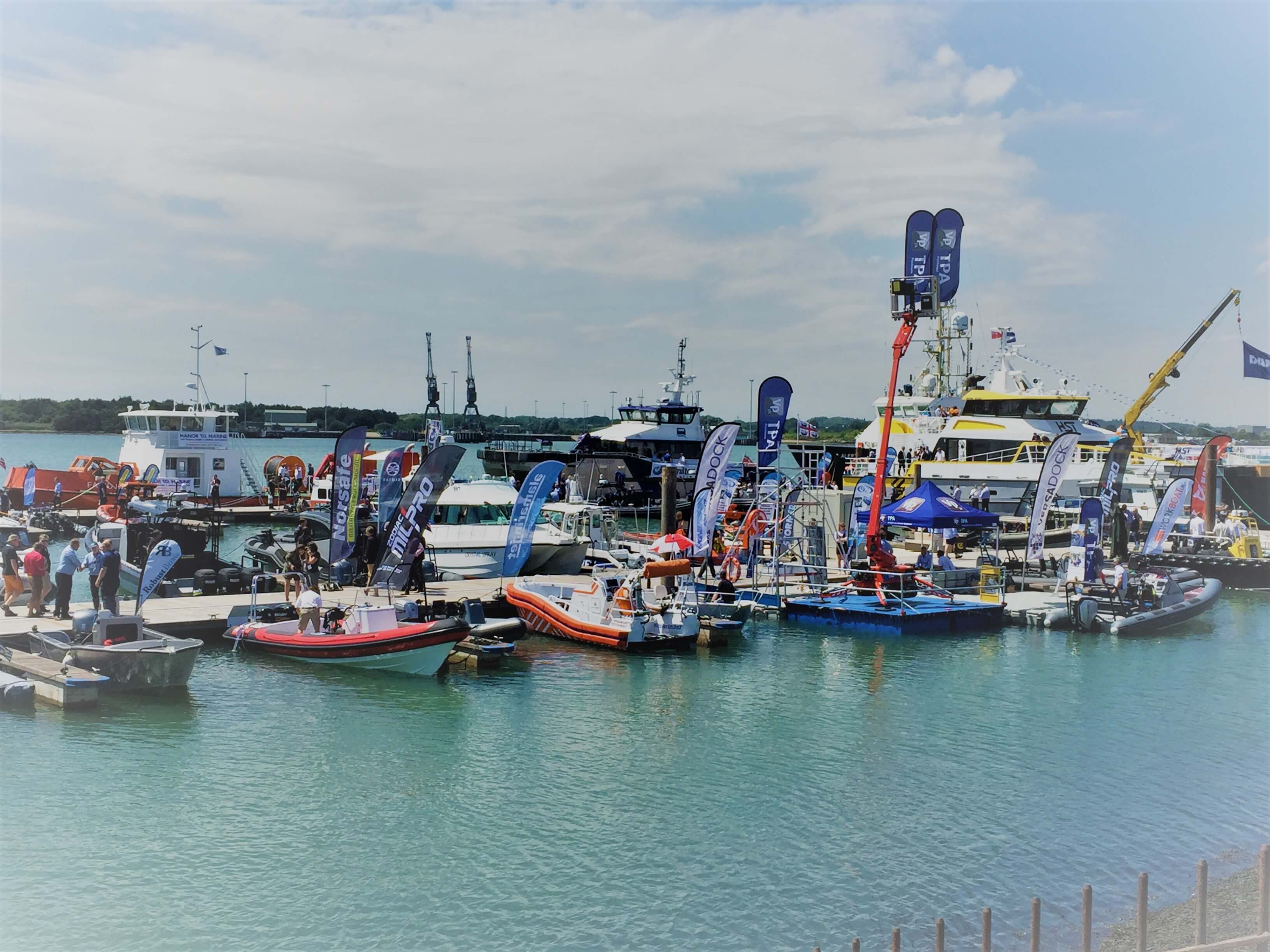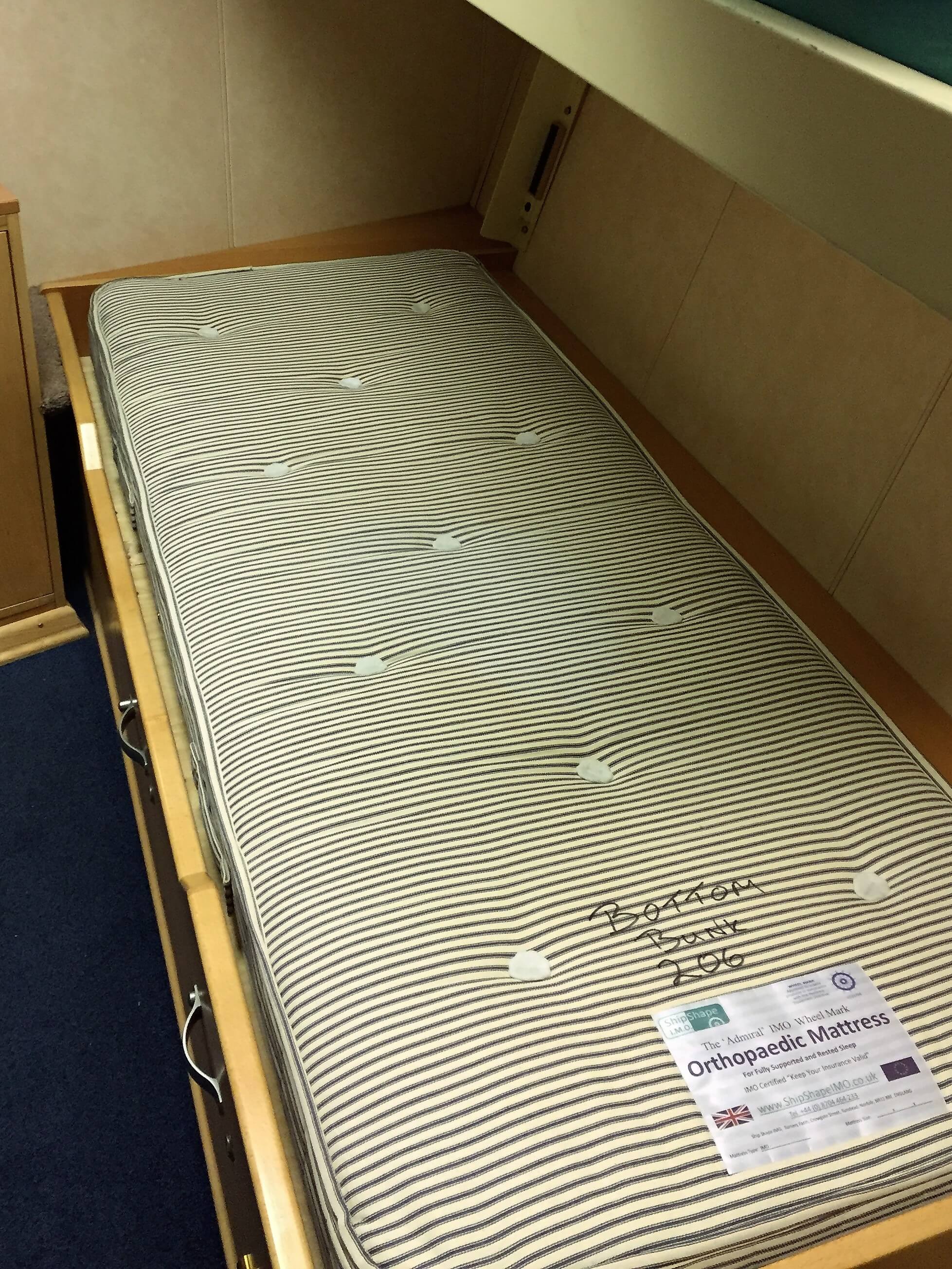 Offshore Cabins are a small part of the Offshore industry but as many of the crew members who we spoke to during our time at Seawork 2018 will confirm having a comfortable cabin makes all the difference to life at sea. A good night's sleep results in a more alert and efficient crew, reducing accidents at sea and improves a ships Productivity. To highlight this point, it was great to see on one of the vessels attending Seawork that our products were already present, and the crew had some really positive feedback on the quality and comfort.
Seawork 2018 Gave us a fantastic opportunity to not only catch up with existing clients and old friends but also to create new partnerships and blossom new opportunities for success. Ship Shape IMO is currently experiencing significate growth in the Offshore Industry and Seawork gave us the platform to take the next step. During the 3 days at Seawork we were able to share our extensive range of products including new Multi Compliant lines such as Carpets, Curtains and Roll Packed Mattresses. A large number of enquiries were made, and certainly new connections and relationships formed. Visitors were interested to see the extent of our range offering everything you would need for an Offshore Cabin. A lot of our visitors felt having all your Cabin Procurement needs through one company certainly makes the procurement process Quicker and Easier. After discovering our full range our clients have taken a great interest in consolidating all cabin procurement through one company and we look forward to working with them soon.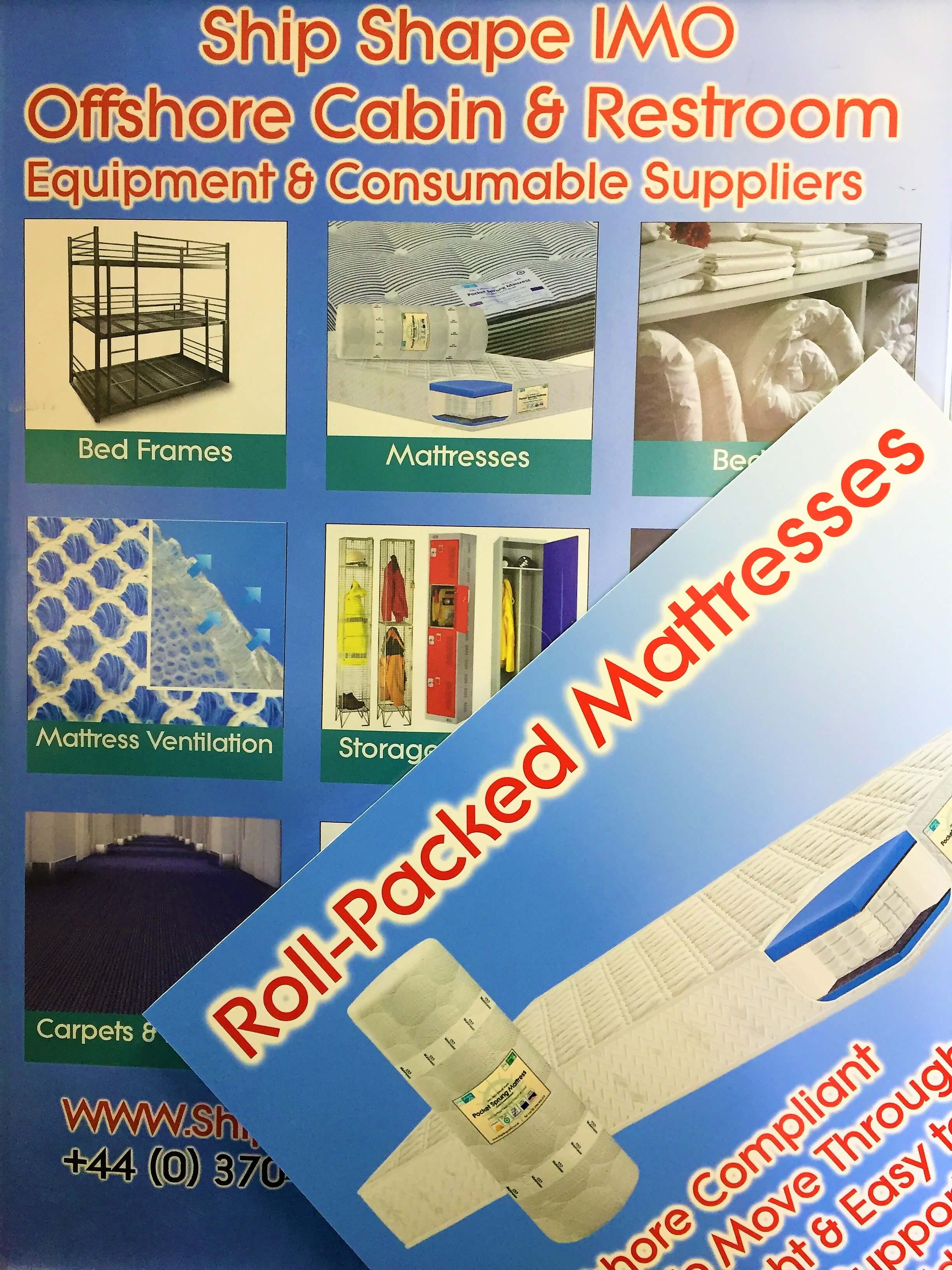 Seawork also gave us the opportunity to keep in touch with other industry developments and it again reaffirms how interesting and diverse our industry is. Technology developments and the emphasise on crew safety and welfare were the 2 key things that stood out. With the safety and welfare of the crew being a big focal point, it was good to have several discussions concerning current EU and IMO Legislation which our products are stringently compliant too. Seawork again gave us the opportunity to educate on these Current Legislations "I didn't Know Mattresses needed a WheelMark" was a common statement we heard during our time at the exhibition. Although this may just seem like a off the cuff comment when you explain the repercussions of products not being compliant it soon becomes apparent how important this knowledge could be. What we offer is high quality Offshore Cabin Equipment solutions that are Multi Compliant to the various legislations including IMO/SOLAS, MLC, MED WheelMarked and USCG Approved. With the legislation around Crew Safety and Welfare always at the forefront of the Offshore Industry we are seeing and increase in demand for our products.
Seawork being timed with the World Cup certainly gave the exhibition and extra Buzz the Morning following England's First ever win on Penalties and again this just showed the comradery that the Offshore industry is full of. This combined with the beautiful Weather (Maybe even to warm) really complimented a brilliant show.
Ship Shape IMO now turns to look ahead to IMPA London in September and look forward to another successful Exhibition.